PU INSULATION PANEL

Product introduction
Several insulation materials can choose: PU, PE, EPS , XPS,ROCKWOOL
The connection method: camlock connect and notch plug
Surface material options:color steel ,stainless steel,aluminum,pvc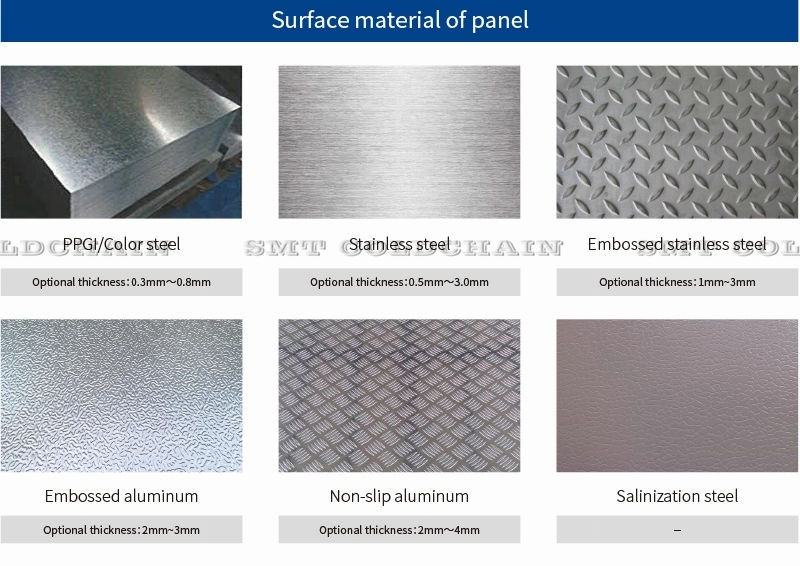 Specification:

Taking polyurethane with excellent insulation performance as core material and colored steel sheet,304 stainless steel or aluminum sheet as external material, the sandwich-type board can reduce the heat conduction due to difference between internal and external temperature to achieve maximum efficiency of freezing and refrigeration system.
Advantage:
SUPER FLAME RETARDATION
The coefficient of thermal conductivity is 0.019-0.023w/(m•k), which ensures better thermal insulation efficiency. In practice, this effectively keeps the building absorbing heat and brings enormous economic benefits.
ECONOMICAL
Great flame retardation and the complete removal of cold bridges (during the rafter installation), do help reduce heating bills.
DURABLE
SMT PU sandwich panels are the most durable thermal insulating material in the construction industry. Under the normal maintenance, its service life is the same with buildings.
ECOLOGICAL
100% of the material is recyclable and the panels are friendly to the environment at the production and disposal stages.
EASY AND QUICK INSTALLATION
Compared with traditional thermal insulation methods, SMT use less material while the installation process is less time-consuming and labor-demanding leading to lower building costs